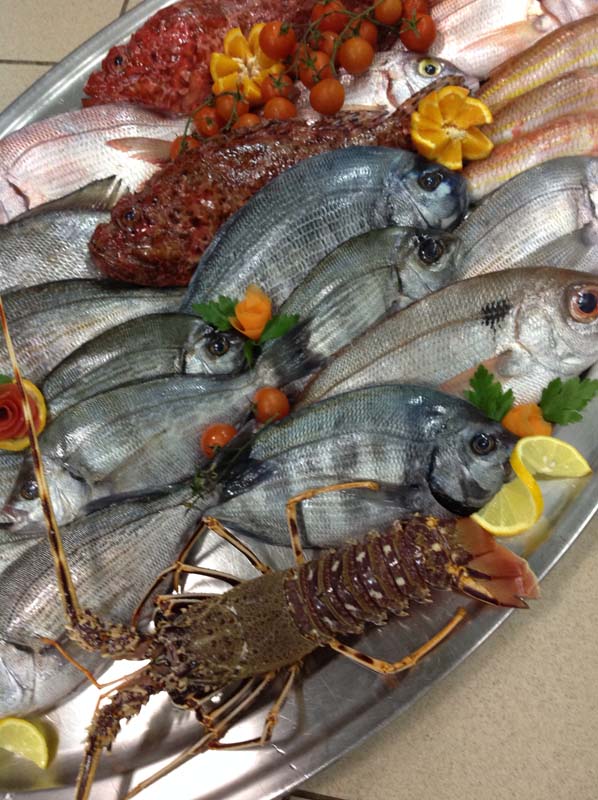 Il nostro  obiettivo primario è quello di offrire pietanze della miglior qualità, per questo selezioniamo con rigore e occhio clinico materie prime per la nostra cucina, per potervi offre i piatti più pregevoli e gustosi.
Ci appoggiamo principalmente a produttori locali e anche a fornitori rinomati che operano su piano nazionale, badando prima di tutto alla qualità senza guardare al costo.
Secondo la nostra filosofia, non esistono particolari trascurabili: tutto deve essere curato e in ordine, dai vini, che vi accompagneranno nei viaggi culinari che vi proporremo, ai servizi da tavola che doneranno eleganza alle pietanze. Attenti all'eccellenza italiana in campo culinario, la nostra prima scelta va a prodotti locali e siamo orgogliosi di offrirvi pietanze della tradizione e rivisitazioni di specialità tipiche della nostra zona.
Our primary goal is to offer the best quality foods, so we select rigorously and clinically the raw materials for our kitchen, so we can offer you the finest and tasty dishes.
We rely mainly on local producers and even renowned suppliers operating on a national plan, first of all looking at quality without looking at the cost.
According to our philosophy, there are no negligible details: everything has to be cared for and in order, from the wines that will accompany you in the culinary I propose to the serving table that will give elegance to the dish. Attentive to Italian excellence in the culinary field, our first choice goes to local produce and proposes to offer traditional dishes and specialty re-specialties of our area.